Goa may be flooded. In some parts, a few families might have been thrown off guard with the gushing rains.
But not the massive ecological destruction taking place at Bambolim Beach.
Past few weeks have witnessed cutting down of large number of trees including five thousand coconut trees.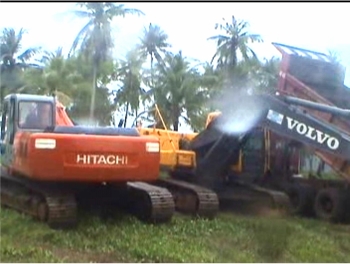 Modus operandi is simple: cut the trees and load it straight it on the trucks and carry it far off. To block the public view of this rape, a five meters tall tarpaulin is used to fence of the land.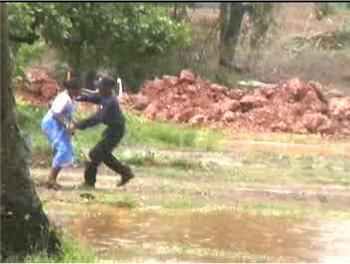 Private security personnel constantly clash with the local villagers including violent confrontations.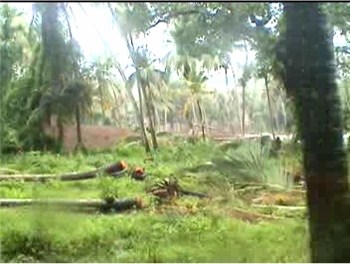 The party is the same one that promises Paradise and heaven in nearby Nauxi village to filthy rich from the rest of India, and locals are subjected to goonda pressure every time they speak out.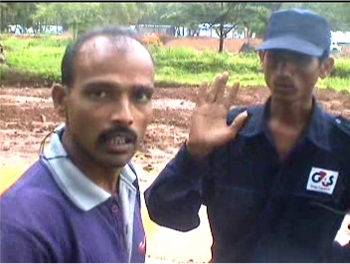 Goons are brought in hundreds, some times. Even the former central minister's names are linked to this.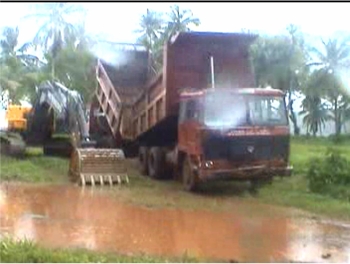 In Bambolim, nexus between power centres of the Goa State and beyond is clear. Police team visits the site twice a day to supervise the ecological disasters. Drinking well is threatened, beautiful pond is buried, plain lands are dug for underground, hills are mercilessly cut down. State administrative machinery, legislature, politicians, police, judiciary, have all been actively siding with the brutal rape of nature and its people's life and livelihood.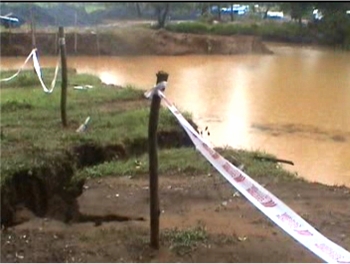 The questions arise as to what is going be the fate of Goa's nature and its people?
In the face of failure of the State to defend who is going to stand in defence?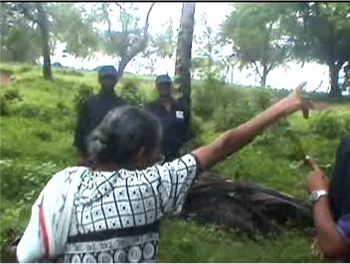 These questions bothers us a lot.
Tell us what you feel and think about this.